Creed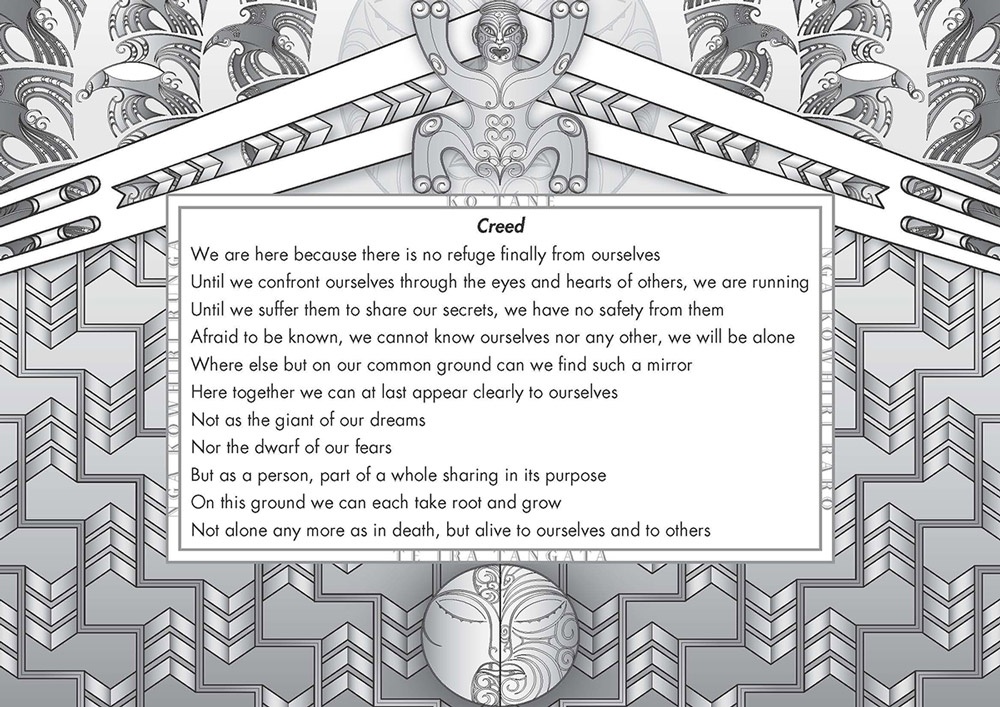 The Creed has been around for many years and is used in treatment facilities around the world.
The author is unknown but these inspirational words have been left to be shared by all those going through treatment.
These words describe the Therapeutic Community philosophy.
Downloads:
Waiata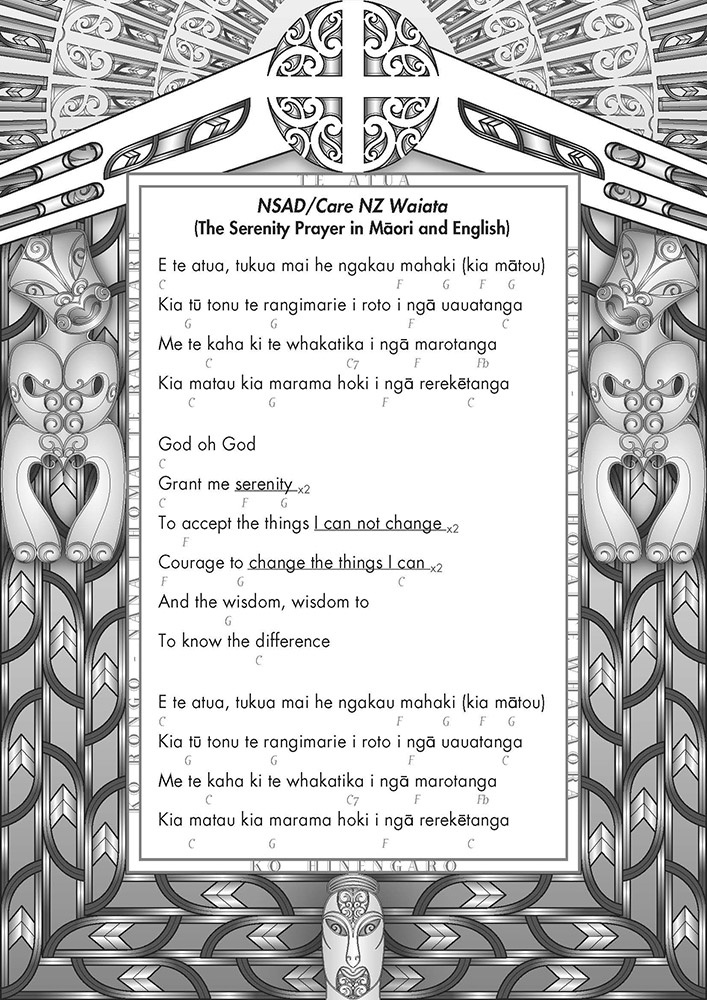 The NSAD/CareNZ waiata was gifted to NSAD's Aspell House in the late 1980's by a grateful client. Since then it has been used in many other recovery based residential programmes.
Although it has evolved over the years, the original tune and words are those below and are a taonga (treasure) of CareNZ, to be respected, cared for and shared in the spirit of recovery and peer support.
This waiata is sung on a daily basis in all our therapeutic community programmes.